The 2023 Soaring Society of America convention started today. Our Perlan Project booth was ready. Our volunteer team was ready. What a successful day it was!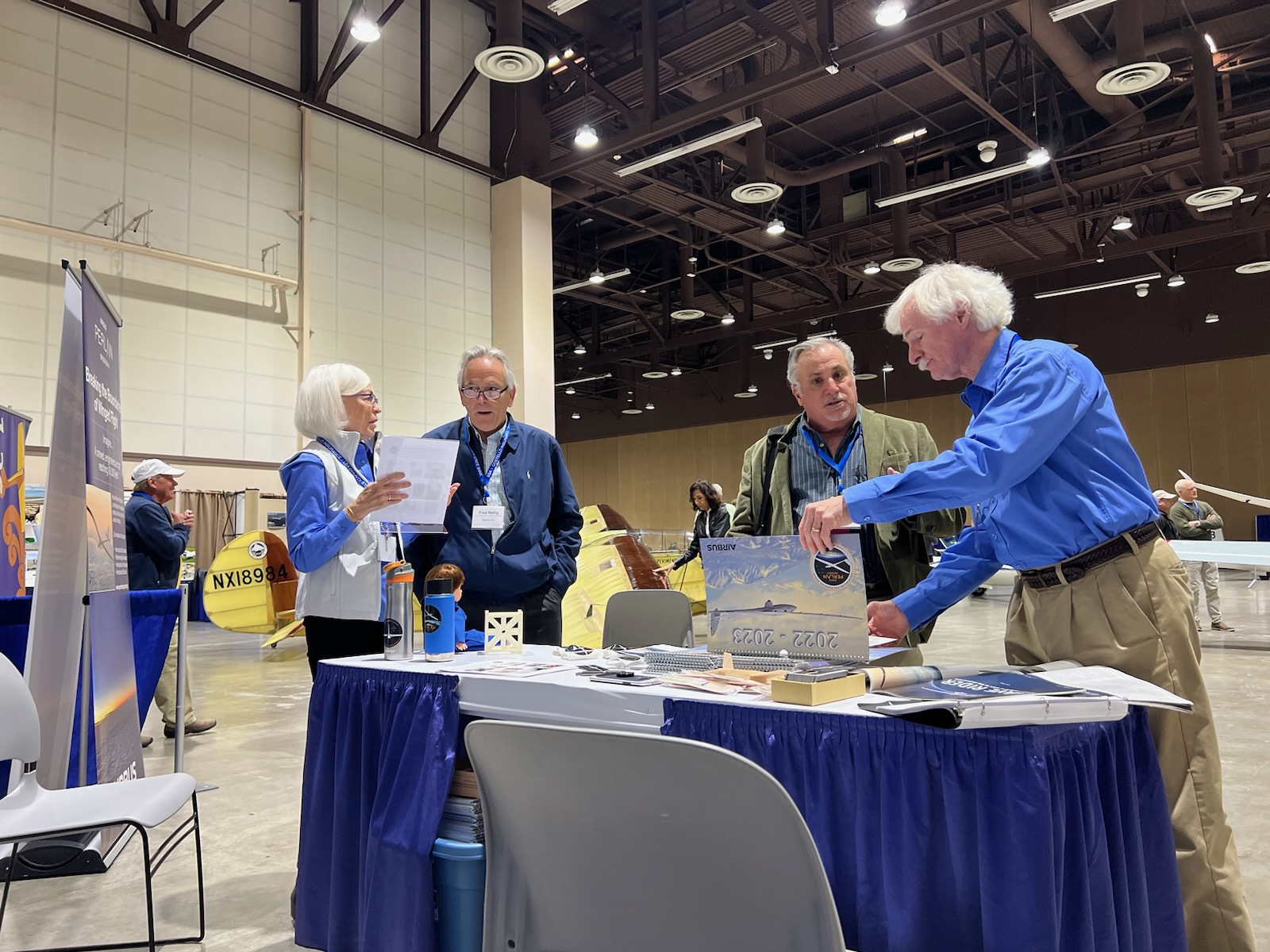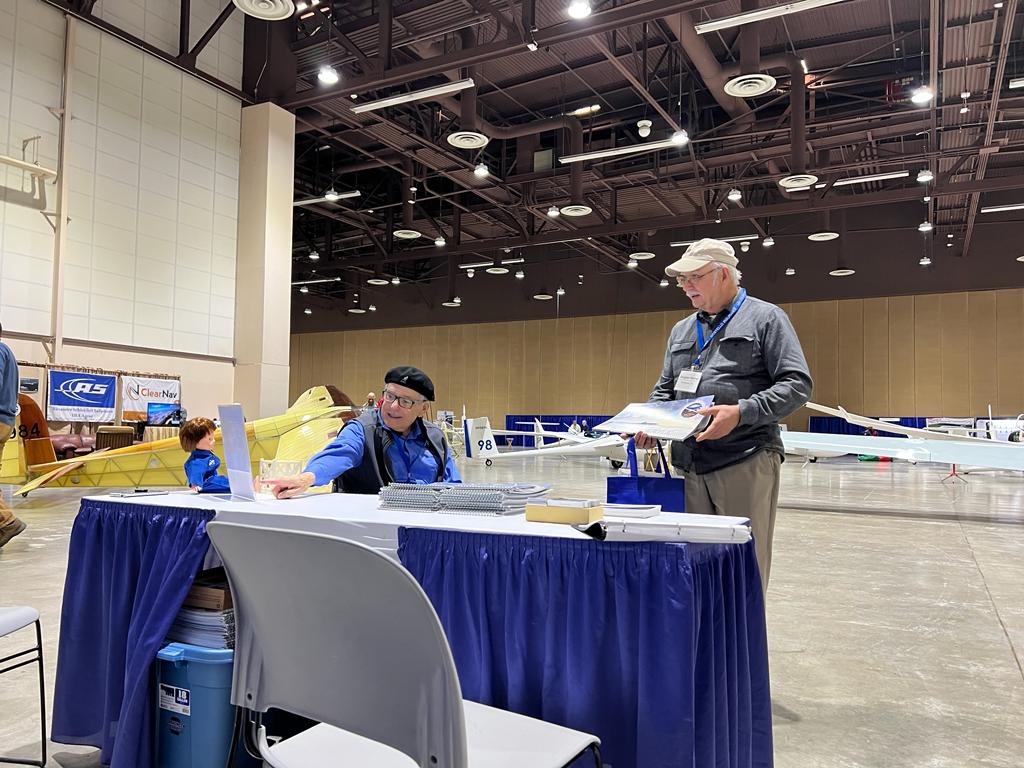 Morgan Sandercock set up the Perlan flight simulator. Our Perlan Virtual Cockpit was operating to the side. Several folks grabbed the opportunity to try out their stratospheric soaring skills!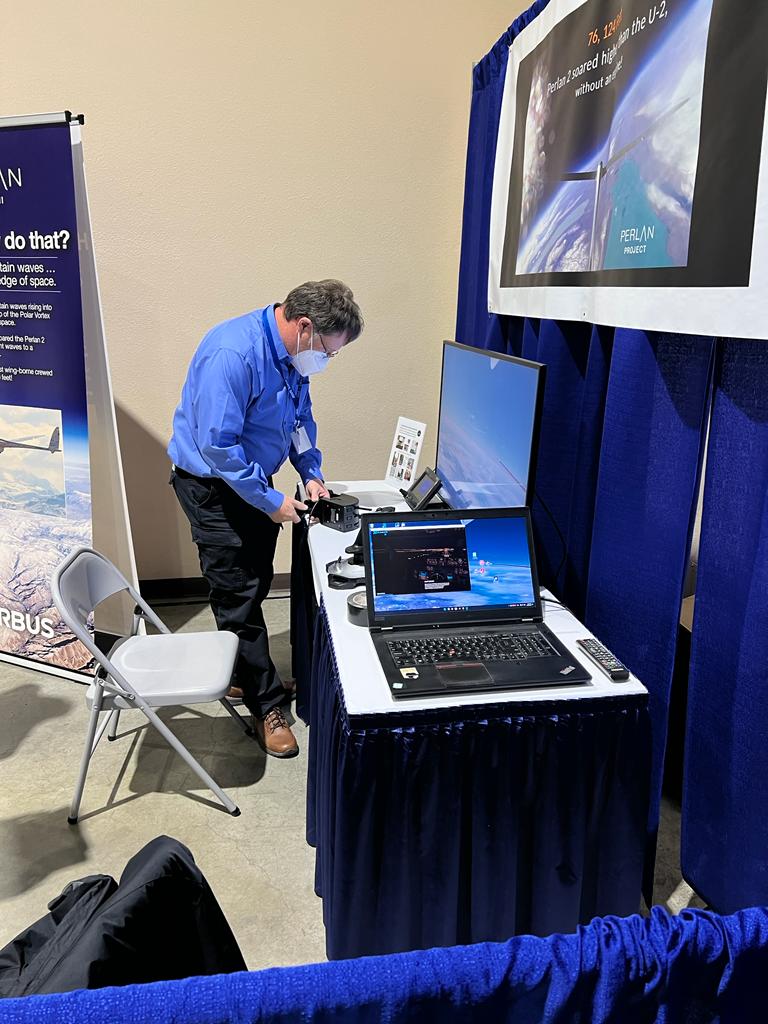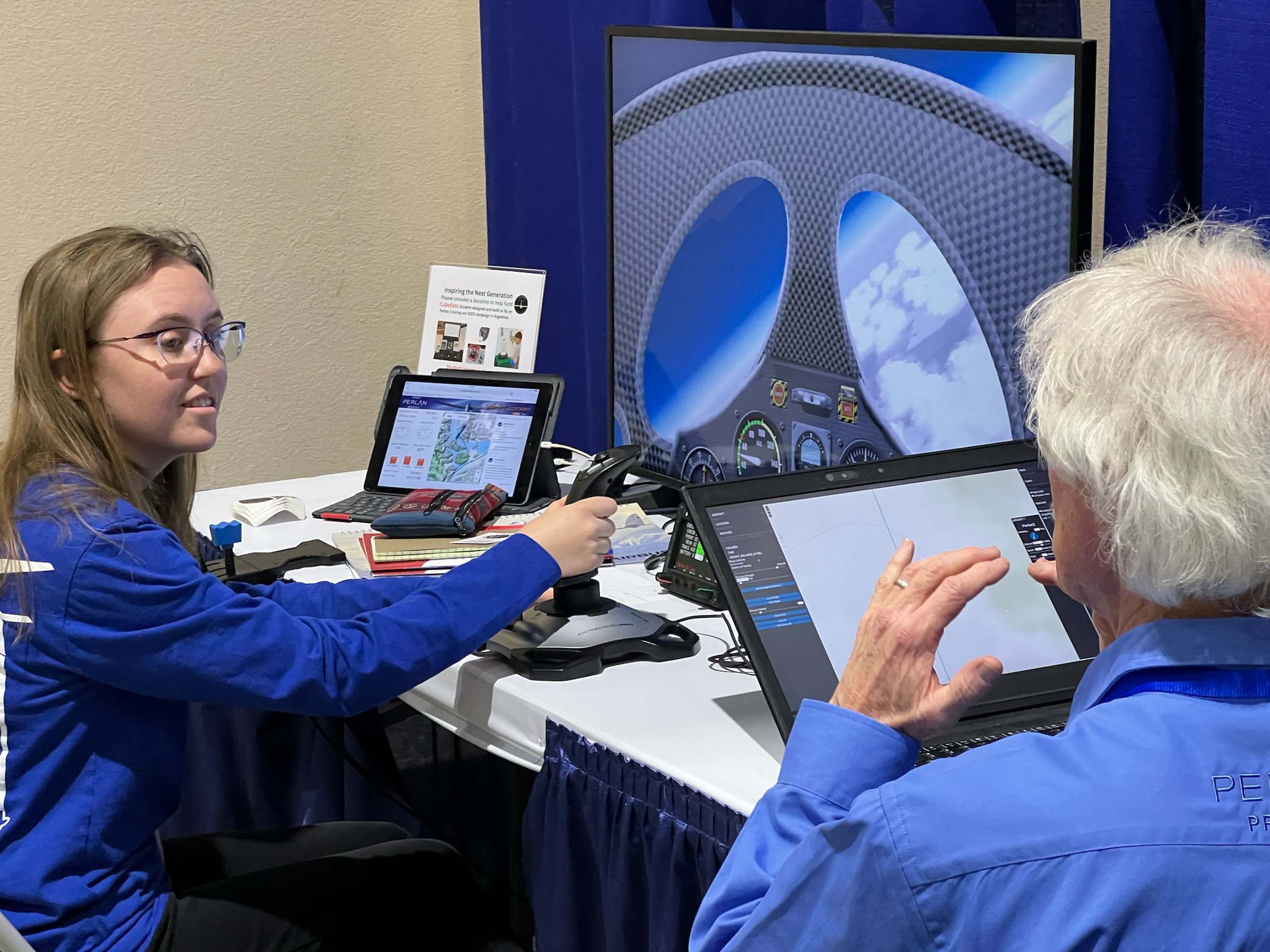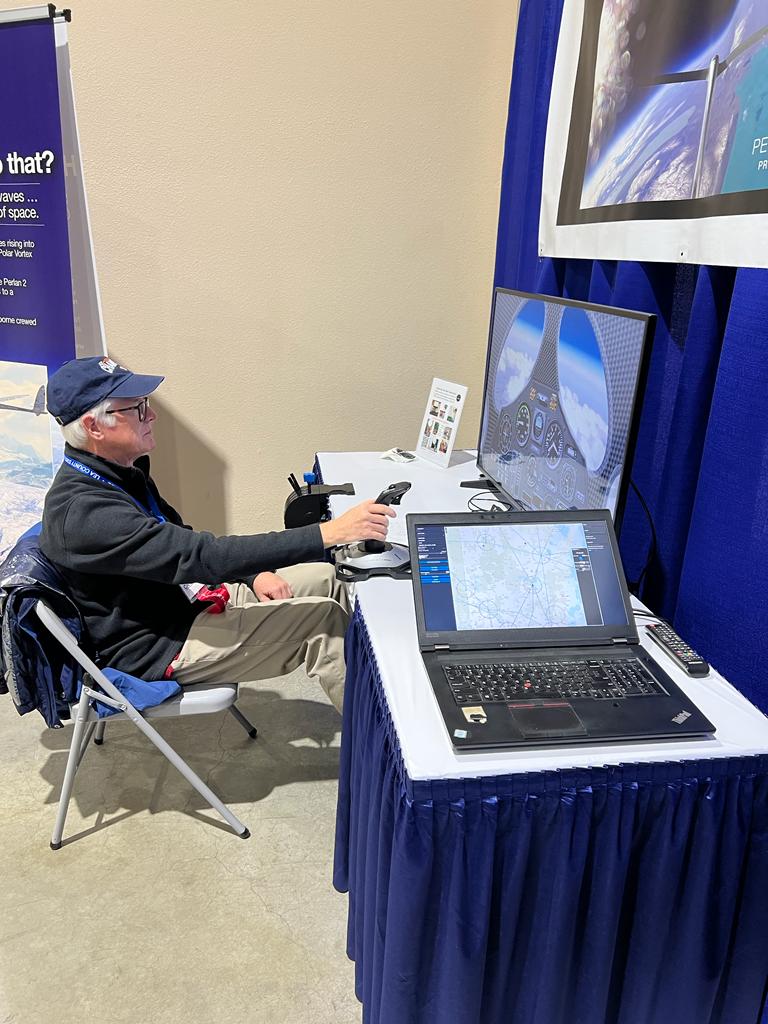 We had stickers and 5 x 7 photo cards for interested attendees. The calendar composed of airborne Perlan photos was highly attractive. Visitors to the booth was non-stop.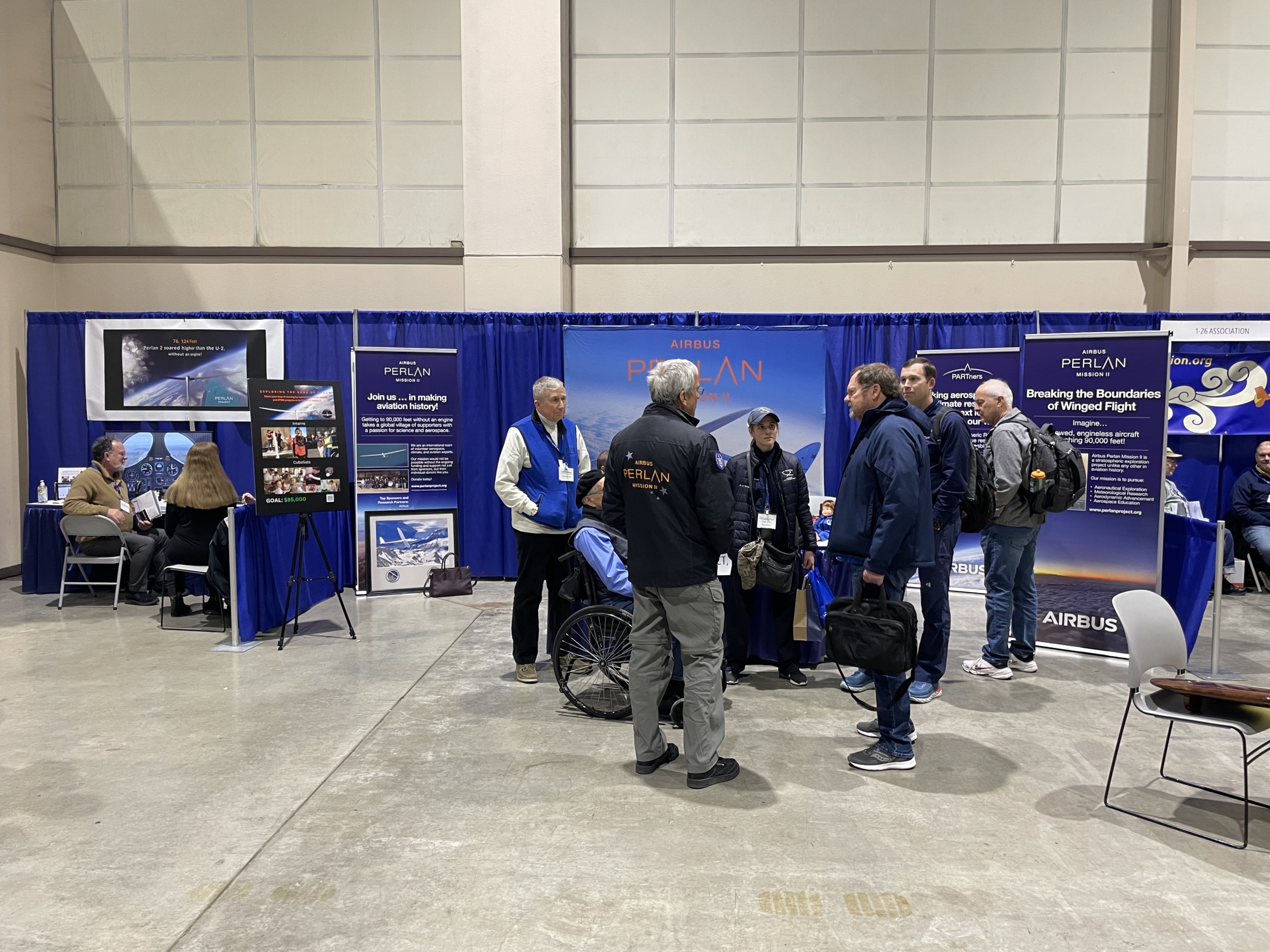 But the the most remarkable feature was the level of donation support for our Perlan endeavors. Our funded goals are Innovation and Exploration. Our 3rd goal of Inspiration is near and dear to our hearts. We are raising money to engage students to design and build Cubesats in their classrooms. When flown on Perlan 2 students can follow live on our Virtual Cockpit. They will be able to get their data from the Internet.
Perlan Project's goal is to inspire the best and brightest students in aviation and science. Perlan is so dedicated to that Inspiration goal that we drove the mock-up 4,000 miles round trip to Oshkosh so kiddos could climb in "Perlan 2" and dream. 
Here at the SSA Convention we want to offer the opportunity for 100% of your donation to go toward inspiring youth to become involved in Science, Technology, Engineering and Math (STEM) through soaring.  If you are not at the convention you can still donate on our website. Help Perlan soar in the stratosphere and soar in the classroom! 
Perlan Soars, Jackie