Farewell Argentina
Multiple weather studies for the next week did not show stratospheric waves of sufficient strength to soar to high altitude. So we made the tough, bittersweet decision to pack up and return to Minden.
In El Calafate in 2023 Airbus Perlan Mission II:
Soared to 60,300 feet in very challenging wave conditions
Spoke to 775 students from the El Calafate area about the stratospheric research conducted over their town
Presented to civic organizations and visitors to the hangar in El Calafate
Gathered data from flights and balloon launches that will be shared with researchers around the world
Signed an agreement of cooperation between Airbus Perlan Mission II and the Research and Development Department of the Argentine Air Force
Perlan Project and Aerolineas Argentinas agreed to jointly promote the concept and practice of sustainable aviation.
Perlan Project's goals were met once again in 2023.
Exploration – check
Innovation – check
Inspiration – check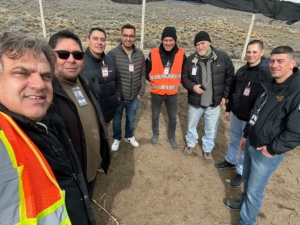 On Sunday afternoon the Aero Club Lago Argentino hosted Team Perlan for a farewell barbeque or asado. We were so honored to have jefes from ANAC, EANA, PSA, Naval Prefactura, Gendarmeria Nacional, and Santa Monica give us a great send off. The grilled chorizo and lamb were perfecto! The dulce de leche layered cake was fabulous. The heartfelt words and gifts will stay with us forever.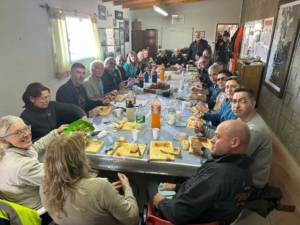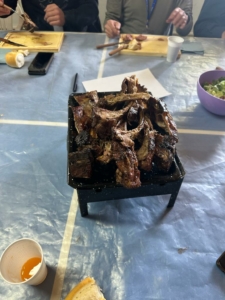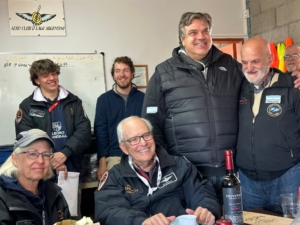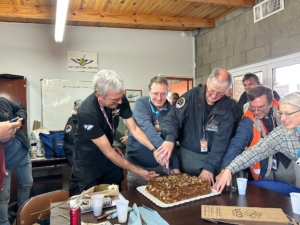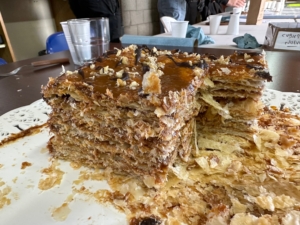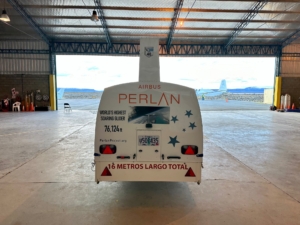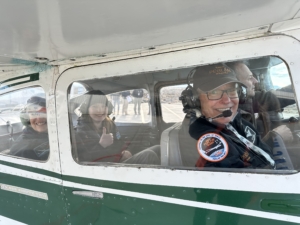 And the flights in the Cessna 182 for Perlan Ground Support team members was another memory which they will keep forever. Below is a link to a short highlight video of the day with lots more photos.
From El Calafate, Argentina
Perlan soars! Jackie