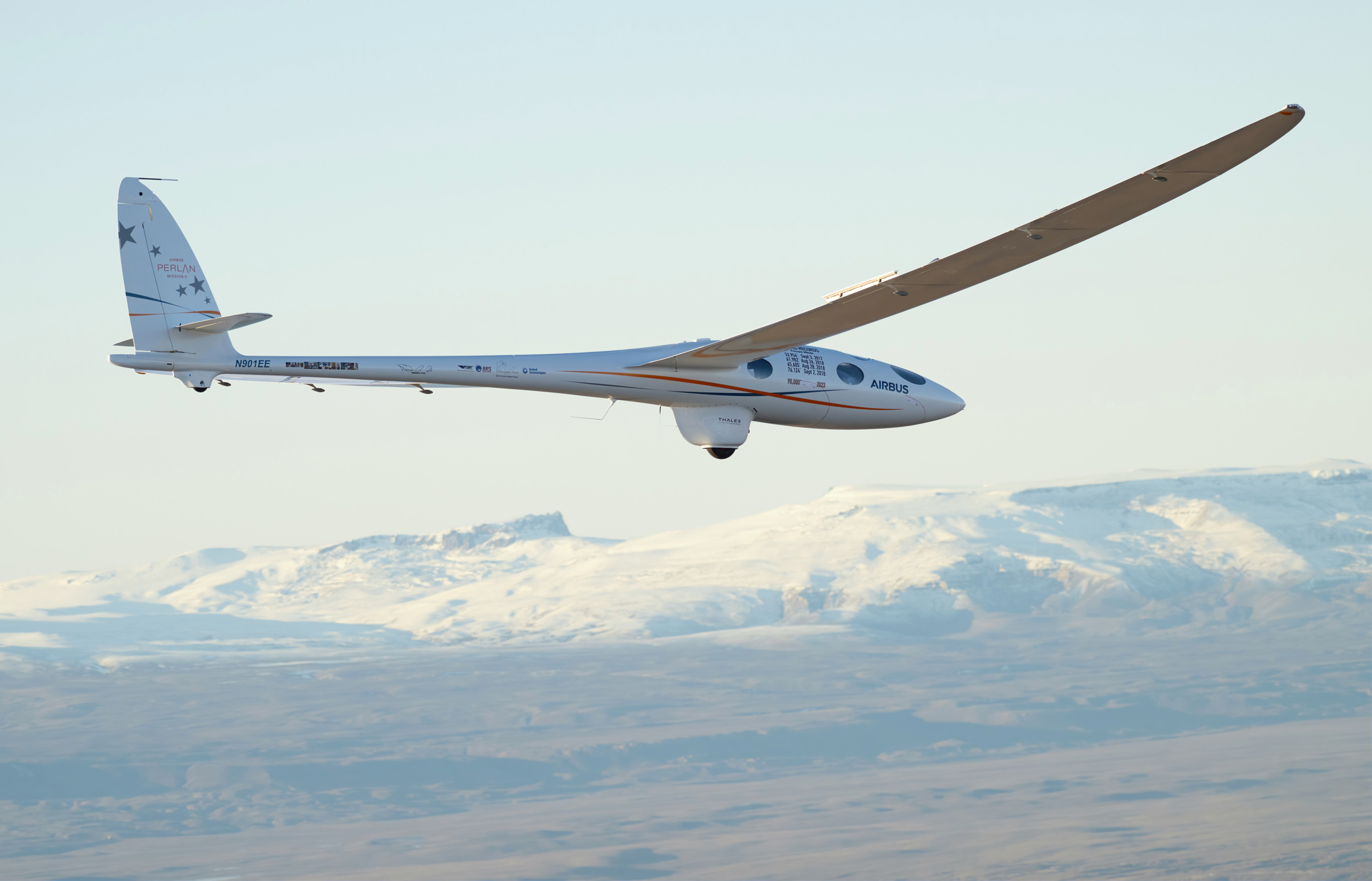 Perlan Support Teams – Part Two
As I said in Part One we are so fortunate to have such diverse talent on our team to support Airbus Perlan Mission II. This blog is to highlight each team member's supporting role in their own words. Most have been on multiple Argentina campaigns for months at a time. Many have traveled to Minden to help with activities there. These are dedicated volunteers. And it looks like there will be a Part Three for the Support Teams blog. Stay tuned!
Alan Murray – multiple roles within the Perlan Project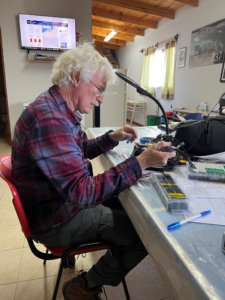 As a long-time glider pilot and recently retired Airline Pilot/Check Airman with previous training in physics and engineering I am able to perform various tasks to save the key people in this project valuable time. I am an FAI Senior Official Observer as back up to Jackie for any record flights. I am also responsible for implementing forward window plenum and side window frost mitigation measures. I engineered air scoops to increase cabin air circulation when not pressurized. With Morgan's guidance I also do work maintaining the onboard electronics and assist with the multiple cameras.  I perform maintenance, repair, and servicing tasks on the aircraft, serve on the ground crew for launch and recovery and as an alternate in Cap Com.
Ground Support by John Kregl and Mike Malis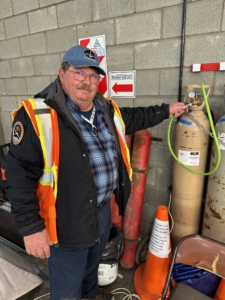 John Kregl – I got involved with the project several years ago, fabricating parts for the flight control and rebreather systems. This year I needed to make a new mask for Jim from our supply parts. I am also part of the ground support team for the Perlan Project. I work with several other members helping prepare the Glider for flight. We wear many hats during this process, from filling the aircraft with pressurized air for cabin pressure and pressurized oxygen for pilot life support. This involves high pressure bottles that must be handled carefully, and also filling high pressure air bottles using a scuba pump with pressures as high as 4500 psi. We also inspect flight control systems before and after flight.
Pushing and pulling aircraft around and opening and closing hangar doors are also in a day's work. One of the more satisfying aspects of the job is working with the young interns that help with the project. It is gratifying that they are so interested in learning about the mechanics of this project.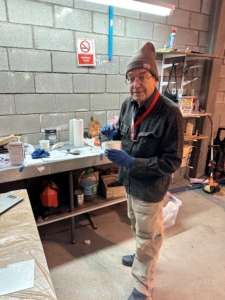 Mike Malis – A key enabler of the Perlan mission is the work done on-site in the hangar to ready the aircraft for flight and to trouble shoot and fix problems that arise. To this end, well organized routine tasks with checklists, along with good shop practices such as FOD and tool awareness, enables a small, skilled group of interdisciplinary professionals to work as a team and get the job done.
The remote location means it is very important to bring all our specialized materials and tools with us, as well as to use maximum ingenuity when repairs are needed, to source local materials and adapt them to the task at hand. For example, mounts for two tow plane rear facing cameras were lost in shipment.  A new mount in a new location that would give better visibility of the glider on tow was proposed, but it would need to be made of composite.  There were not enough tooling materials to create a mold, so I used a round plastic bottle wrapped with tape, and coated with mold release.  The carbon cloth layup was held with clamps and cured in a makeshift oven consisting of a school table, plastic sheet, and a room heater, and monitored with two thermocouples. A second layup to create a rough aero fairing was made using the cured tube as a support.
Medical by Dr Dan Johnson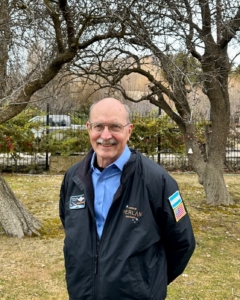 The Perlan team physician is a consultant. A broad knowledge of aviation physiology is required, and a basic understanding of the Perlan pilot physiology-support systems is important. Perlan team members are all educated adults with good judgment, so all that is needed is occasional confirmation that they are on the right track or an occasional nudge in a more sophisticated direction.
Liaison with the excellent medical staff in El Calafate is helpful, and understanding of local search and rescue capability and process is important. The physician and helicopter pilot stand by during flights, hoping to remain unneeded. Watchful waiting is the essence.
Telemetry and Instrumentation by Morgan Sandercock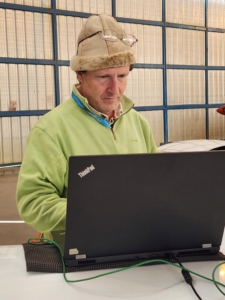 Since the beginning of the Perlan 2, I have been responsible for the systems on the glider: life support and pressurization, data network and telemetry, flutter measurement and the permanent science instruments.  I ran experiments on the batteries to check their performance at low temperatures. I worked with the flutter engineers to determine the minimum measurements required to confirm the flutter calculations.
In 2023 there has been considerable "bit rot" and systems that were previously working required new code to keep them working. The camera heaters were a big pain to get them working again. The new systems this year are the GPS-RO science, the Thales satellite transmitter and the power supply for Thales. Just running one more power circuit required a new custom box (3D printed on my own printer) with its own software as well as updating software on the displays and control units.
Thales Communication by Michael Batalia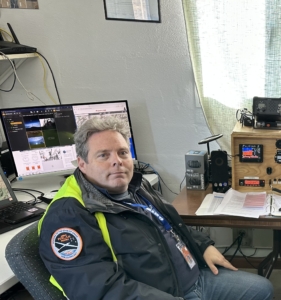 Michael Batalia: For the past three years, the Perlan Project has been engaged in a significant collaboration with Thales, aimed at conducting rigorous tests of low-power, low-bandwidth in-flight satellite communication technology. These tests have been conducted aboard both the Grob G 520 "Egrett" tow plane and the Perlan 2 glider, each equipped with specialized test units designed to push the boundaries of what is possible in satellite communication during flight. We are thrilled to announce that we will be sharing some groundbreaking developments and exciting news arising from these tests as they reach their conclusion.
These developments would not be possible without the collaborative effort of two other respected partners, Iridium and Videosoft, who have joined forces with Thales in this venture. Their unwavering support has been nothing short of astonishing for the Perlan Project, reinforcing our mission to explore the outer limits of aviation and aerospace innovation.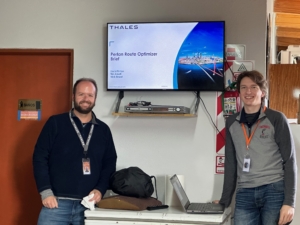 As we venture forward with Thales, Iridium, and Videosoft as our trusted partners, we are excited about the future possibilities that lie ahead for the Perlan Project. This collaboration underscores our commitment to pushing the boundaries of aerospace technology, and we eagerly anticipate sharing the remarkable achievements and advancements that will emerge from these collective efforts.
Logistics – Tago De Pietro and Jackie Payne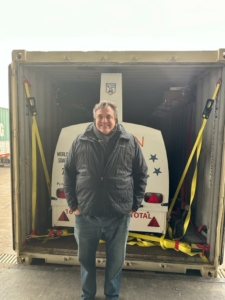 Tago De Pietro
To bring such a project to Argentina in 2023 is very complex. I'm only going to talk about the logistics after the vessel carrying the Perlan container arrives at the port in Chile. Just to cross the Andes in the winter between Chile and Argentina, you have to have perfect timing. There are many things involved: weather, permits (which can expire if you have to wait for bad weather), truck availability, multiple insurances, customs, and very extensive amounts of paperwork. And this is just the beginning.
Once the container is in customs, you need to work for a couple of weeks with your customs broker, to make sure that everything is lined up to be able to release the container from customs. Sometimes it takes longer than two weeks for the release. You need to open the container to make sure that everything is tied down and in position to do a long journey by truck from Mendoza to El Calafate.
Four days on the road and you monitor the progress every day. Finally the truck gets to El Calafate. This season, it was very difficult due to the road conditions because of weather, ice, snow and rain for the whole trip in Patagonia. When it gets to El Calafate we have to present all the paperwork to be able to enter the international airport.   A crane must be arranged to download the container. Finally the container gets to our hangar that will be the home for the Perlan glider for the next two months.
In addition to container logistics Tago monitors other necessary paperwork needed for temporary importation such as the Letter of Invitation, and the NOTAM. He makes reservations for lodging at multiple sites and rental cars. And you can sometimes hear him on the radio giving interviews and updates about the team's arrival.
There's still more team members with voices to be heard, including our interns. Stay tuned for Part Three.
Perlan soars! Jackie