PERLAN PARTNERS WITH THALES Posted
1/11/22
PERLAN PARTNERS WITH THALES
Perlan Project is pleased to announce the game -changing new partnership with Thales and Iridium to create a high flying Wi-Fi hot spot for inflight communications. Perlan 2 and the Egrett super tow plane will both carry Thales systems to communicate and ultimately livestream video from the stratosphere.
During 2020 and 2021 the Perlan team was not able to travel to Argentina because of Covid travel restrictions and turmoil in international shipping. This does not mean that the Perlan Project was dormant
We are very pleased to be able to announce this cooperation with Thales and Iridium. Thales will provide the equipment, Iridium the satellite bandwidth, and Perlan 2 and Egrett will provide the flying platforms.
The first Thales system was successfully installed in the Egrett in late 2021. Michael Batalia, PhD and long time Perlan team member has spearheaded this effort for several years. He was very please with the installation and preliminary ground test. Airborne testing with the Egrett
will commence soon. Perlan 2 testing is planned for later in 2022 and '23.
Batalia said: The Perlan Project has been working with Thales over the last year to bring high bandwidth internet to the Perlan aircraft.
The establishment of this four-way partnership between the Perlan Project, Airbus, Thales and Iridium is a game changer. Once fully
integrated onto AV Experts' Grob G 520 Egrett and the Perlan 2, the Perlan team and partners will be able to share live video, images and other scientific data through connection with the Iridium satellite network.
We envision live-streaming events where the global community of
scientists and lay people can watch Perlan fly into the stratosphere and reach new altitude records while collecting valuable data on stratospheric meteorology and atmospheric chemistry. Ultimately it increases the value and capabilities of the Perlan Project as a scientific platform. We're really excited for the next expedition!"
Jim and I have visited with Thales when they hosted a booth at an aviation convention – in Vegas in 2019 and at SETP in 2021. It is great to be able to share with our readers the culmination of this partnership
Here's a link to a Thales video to celebrate the new partnership
https://we.tl/t-v6mE6FmJkd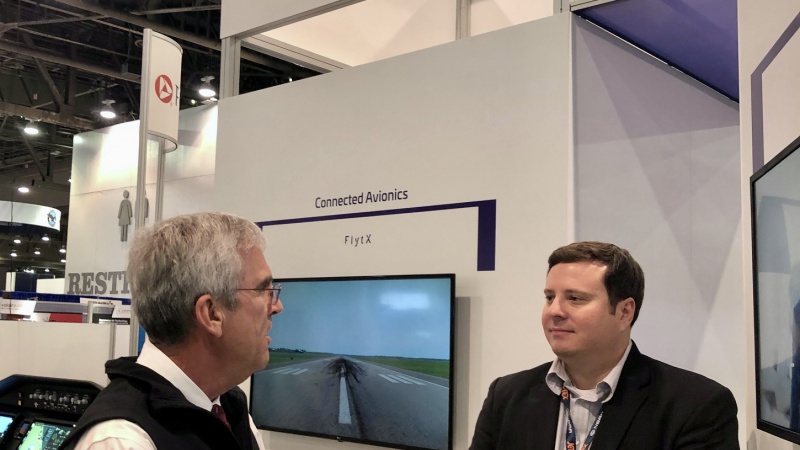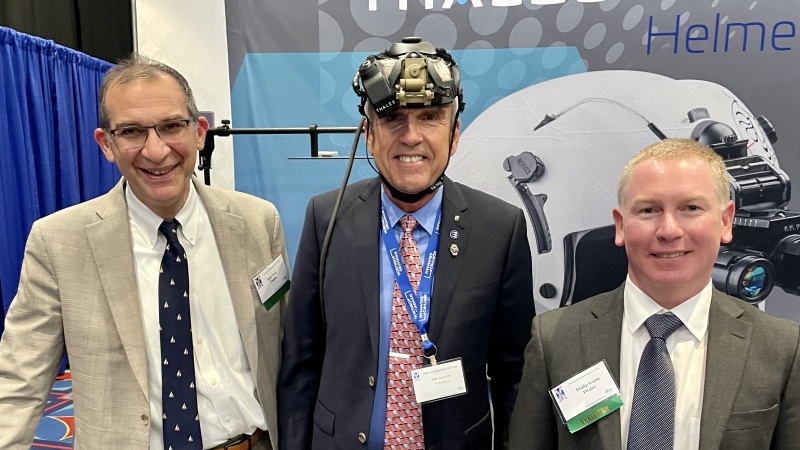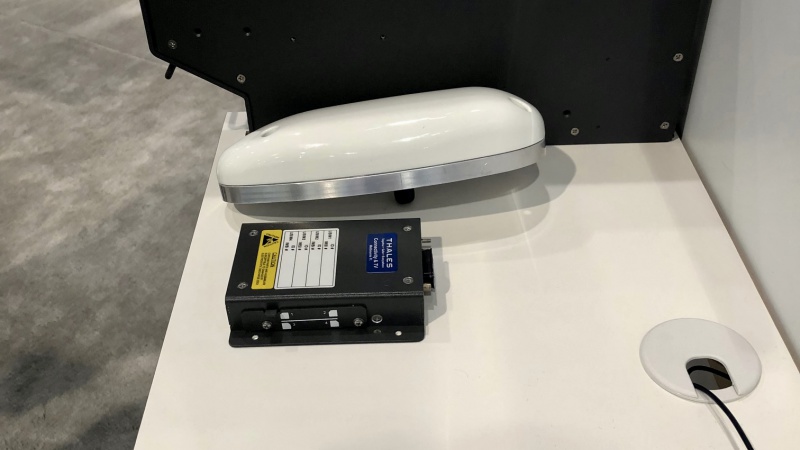 Perlan Soars!
Jackie